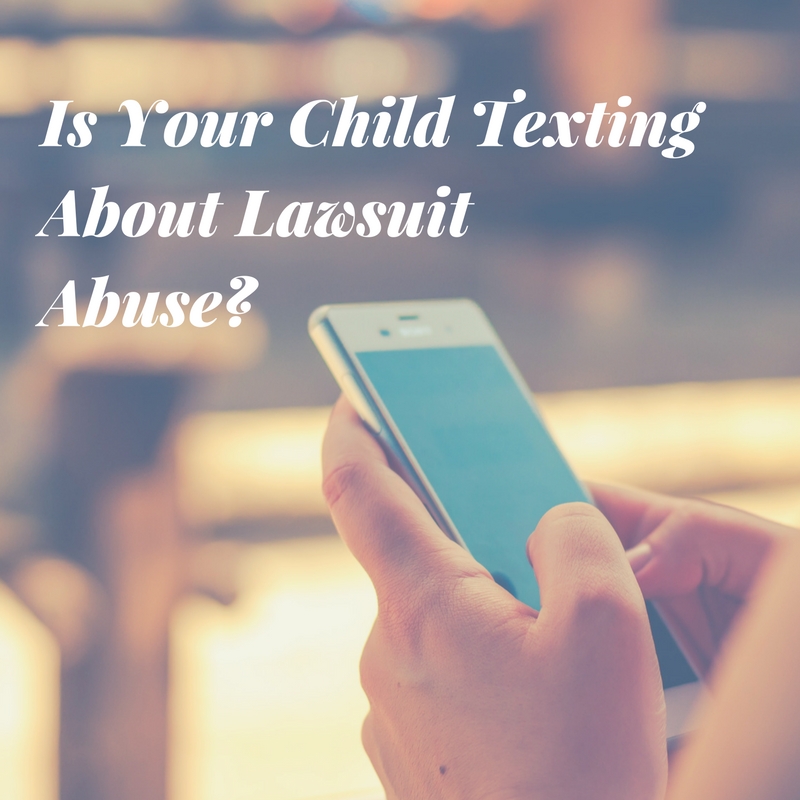 Thanks to their obsession with texting, today's youth have developed a language all their own. Most of it is innocent, but you should familiarize yourself with common slang that may suggest your child is getting sucked into dark conversations about lawsuit abuse.
FML – File More Lawsuits
LOL – Lots Of Lawsuits
TTYL – Thankful There's Years-Long Litigation
SMDH – Sue Multiple Defendants Here
ASL – Abolish Statutes of Limitations
JS – Junk Science
LMAO – Let's Make Arbitration Obsolete
Know the language, and talk to your children about the dangers of frivolous litigation.