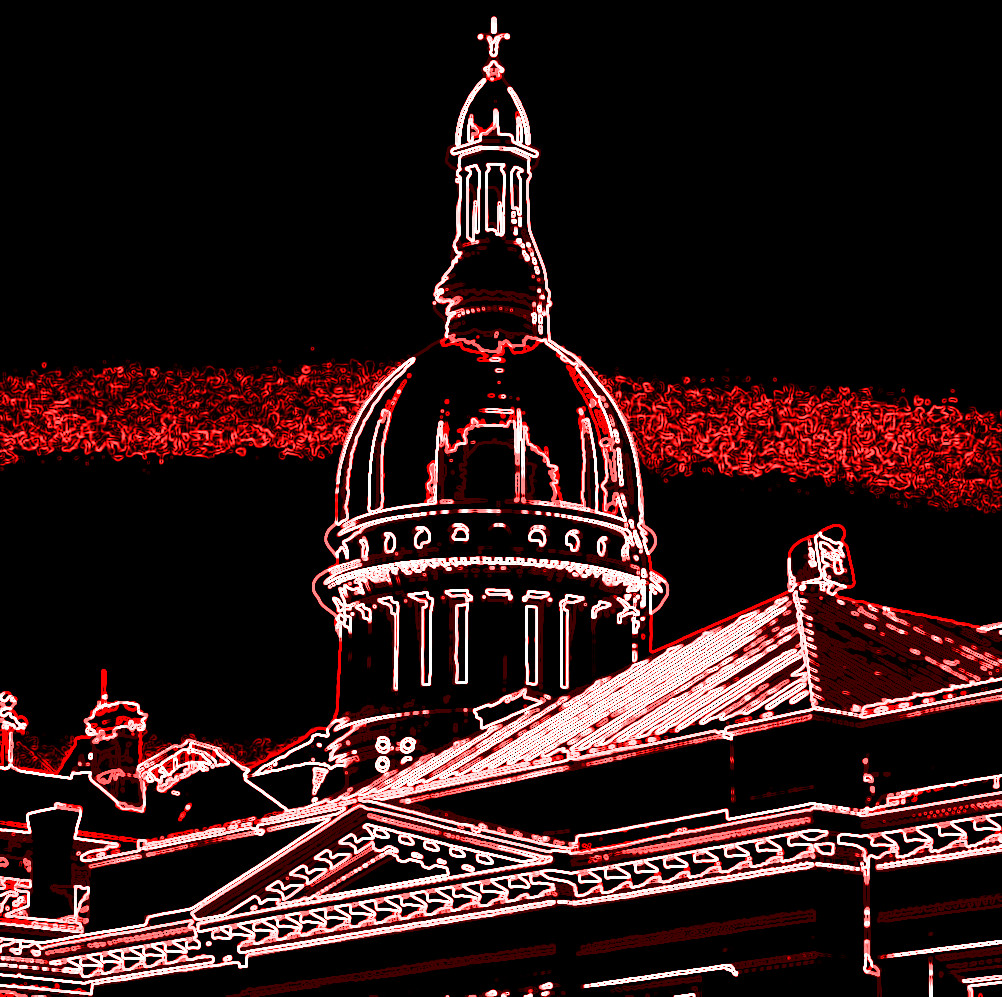 Gov. Murphy ran on a progressive, social-justice-orientated agenda, but as is the trend right now, offered few details on specific policy proposals. Until we hear Murphy's budget address, and see his proposed budget, much of his agenda remains a mystery. However, we are getting some clues about what his legal policy plans are based on the Law & Justice report from his transition committee.
It will be either February 27 or March 13 when Gov. Murphy lays out his policy priorities for the coming year in his first budget address. The exact date is still unknown because state law requires the budget to be delivered to the Legislature on or before the fourth Tuesday in February, but lawmakers traditionally pass a bill relaxing that date during the first year of a new governor's term. Until that time, any insight we have into the governor's plans for the legal system comes from his transition committee's report on law and justice.
The report, which was crafted by his 500+ member transition team, is one of 14 such reports, each focusing on a different issue area. Murphy is under no obligation to implement or even accept the recommendations in the reports, but they give a sense of what the administration aspires to.
The Law & Justice report focuses mostly on social justice and criminal justice reform, but it also talks a bit about the relationship between the governor and the judiciary. This is a touchy subject in the New Jersey legal community because former Gov. Christie bucked tradition and appointed new people to the state's Supreme Court instead of re-appointing sitting justices. This caused a rift between Christie and Senate leaders that left one seat on the high court vacant for years, and overloaded the dockets of several lower courts who had to make do without a full complement of judges.
Things were smoothed over after Christie reappointed Chief Justice Rabner instead of naming someone new, but there is still tension in the air. And there probably will be until we see what happens when Justice Patterson's initial appointment expires later this year. The report reflects this uncertainty in its fourth priority: "Restore the relationship of respect between the Governor and an independent judiciary."
It specifically recommends that Murphy:
Reaffirm the long-standing historical practices of prior New Jersey governors of re-nominating for tenure judges and justices appointed by predecessor governors as long as they are objectively deemed qualified.
Reaffirm the long-standing historical practices of ensuring that no more than 4 members of the Supreme Court are of the same political party, and nominating judges to the Superior Court and other courts equally from the two major political parties.
Reaffirm the Judicial Compact Procedures for the Relationship between the Governor and the New Jersey State Bar Association (commonly known as the "Hughes Compact"), under which the Bar Association has a nonpartisan role in reviewing judicial and prosecutorial candidates.
Immediately upon taking office, develop a process for soliciting judicial candidates whose background and experience reflect the diversity of the communities that they will serve.
Examine judicial salaries, which are necessary to attract qualified candidates.
We agree that judges should be qualified and have diverse backgrounds and pre-bench experiences. A fair legal system depends upon independent, capable judges at the trial, intermediate appellate, and Supreme Court levels.
While there is nothing wrong with renewing the Hughes Compact and encouraging the governor to consult with the New Jersey State Bar Association, we would remind the governor that it is not mandatory for lawyers in our state to join the NJSBA. There are a wide variety of legal organizations in our state that he can work with, including the New Jersey Civil Justice Institute.
Our organization is also available to advise policy makers about how to address the variety of other issues in the report, like equal pay for women. As NJCJI has repeatedly pointed out to policy makers, it is possible to advance many policy goals without creating new ways and reasons to sue businesses.
It is also of note that the last priority in the law and justice report is: "Participate in litigation to protect New Jersey's residents from harmful national policies." The report recommends the state join a laundry list of lawsuits other states have brought against the federal government. It goes on recommend that the Attorney General "[create] a Solicitor General position within the Department of Law and Public Safety to oversee the State's litigation in federal and state courts of appeal and the U.S. Supreme Court and possibly to oversee affirmative litigation against the federal government."
We will look for evidence of these priorities in Murphy's budget, and in any legislation he champions. And we, along with the rest of the state's legal community, will be watching to see what happens when Patterson's term expires.