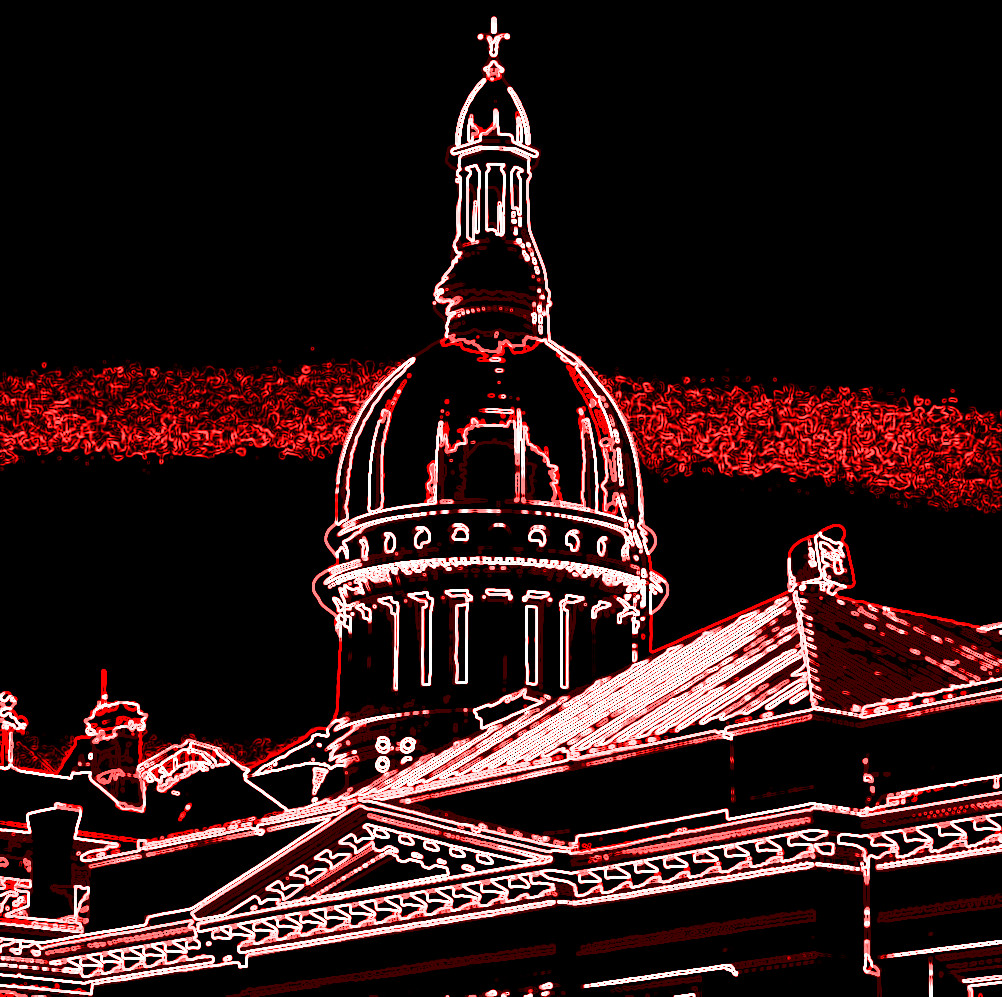 Both houses of the New Jersey Legislature held their first voting session of 2017 on Monday, January 23, and each house took up a bill the New Jersey Civil Justice Institute is opposing.
An Equal Pay Veto Override Attempt in the Senate
The Senate took up S992, which would make New Jersey's punishments for equal pay violations stronger than existing federal law, exposing New Jersey employers to staggering liability. This legislation has already been passed by both houses this session, but it was vetoed by Gov. Christie, so this was an attempt to override the governor's veto.
The bill was ultimately pulled from consideration after only 22 votes were cast in its favor because 27 votes are needed for a successful override. It is likely another override attempt will be made in the future.
NJCJI opposes this legislation, which has been mistakenly characterized as a state-level Lilly Ledbetter Fair Pay Act. In reality, it goes much further than the federal law and makes changes to the fundamental underpinnings of our legal system.
Under the legislation, an employee could begin a job out of college earning a competitive market wage for her chosen profession and remain with the same employer for her entire career. At the moment of her retirement, she could use the database of wage data which is mandated by the bill to argue that her salary reflected a sex-based differential, and that her paychecks from the point of initial hire reflect one, long, continuing violation for which the statute of limitations had never begun to run, entitling her to compensatory damages for the entirety of her career.
In order to defend themselves against such a complaint, a business would have to prove their innocence in court, since this legislation would have shifted the burden of proof from the employee to the employer. This is a radical, unprecedented change.
This legislation differs from the federal Lilly Ledbetter Fair Pay Act, which already provides equal pay protections to New Jersey workers, in several other ways as well.
Under the federal law, there is a two year statute of limitations on claims, so an employee cannot seek damages from alleged injuries that occurred more than two years ago.
The New Jersey legislation would have required employers to keep a database of wage data that could be used to bring litigation based on perceived statistical disparities.
It is unclear employees doing similar work could ever legally be paid different wages under the New Jersey legislation because the factors businesses are allowed to consider when setting wages are uncertain.
Though this legislation goes much further than the federal law, there is no reason to believe it will do anything to increase pay equity. It will, however, increase the liability risk employers face.
Forum Selection Bill Passes the Assembly 49-20-0
Meanwhile, in the Assembly, a bill which would prohibit businesses from including forum selection clauses in their contracts passed by a vote of 49-20-0. The bill, A1515, would force companies to litigate or arbitrate disputes brought by New Jersey consumers in New Jersey.
NJCJI is opposing this legislation because courts do not enforce onerous forum selection clauses if they find them unconscionable, so it is not necessary to pass this legislation to protect consumers.
This legislation would impose an additional burden on businesses, which use forum selection clauses to control costs by concentrating all the various actions brought against them in a geographic region in a single location. Forcing companies to litigate in multiple locations means they will have to hire additional lawyers and support staff, pay for additional space to work, and increase other related expenses. All these added costs will be passed on to the consumers the legislation is supposed to be protecting.
Click here to learn more about NJCJI's policy agenda.