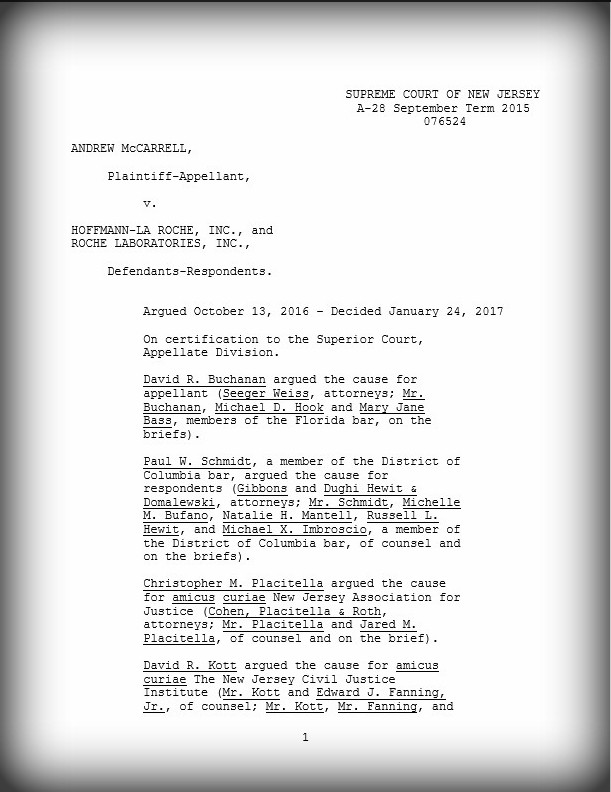 The New Jersey Supreme Court has released its opinion in a long-running lawsuit over the acne medicine Accutane. Instead of throwing out the case as time-barred like NJCJI suggested it do, the Court adopted a new test for determining what statute of limitations should apply in case brought by an out-of-state plaintiff.
"It's disappointing the Court decided to go in this direction," said NJCJI chief counsel Alida Kass. "It is very likely that plaintiffs whose claims are time-barred in other states will now try to bring their lawsuits here. As the opinion's author noted during oral arguments, plaintiffs are attracted to our courts because they like our evidence rules and our expert witness rules, so I guess we should now add our statute of limitations to that list. It really distorts the policy choices that have been made by the New Jersey legislature."
Click here to read the court's full opinion in McCarrell v. Hoffmann-La Roche Inc. and Roche Laboratories Inc.