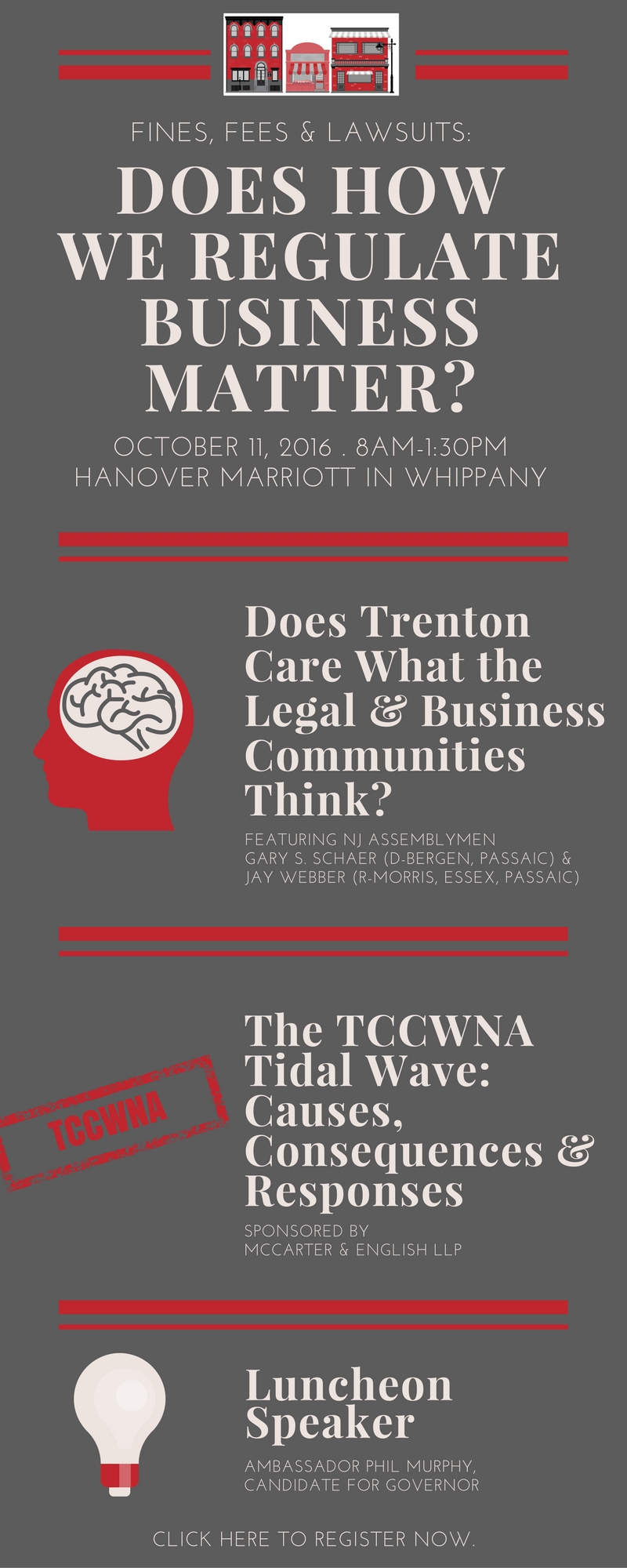 On Tuesday, October 11, 2016, the New Jersey Civil Justice Institute and the Morris County Chamber of Commerce are co-hosting a half-day conference to talk about TCCWNA and explore how it and other well-intended state laws end up causing unnecessary litigation.
We will also be hearing from Ambassador Phil Murphy, the only candidate who has declared he is running for Governor of New Jersey in 2017.
Please download this flyer about the event and share it with your colleagues and other people you think would benefit from attending.
.