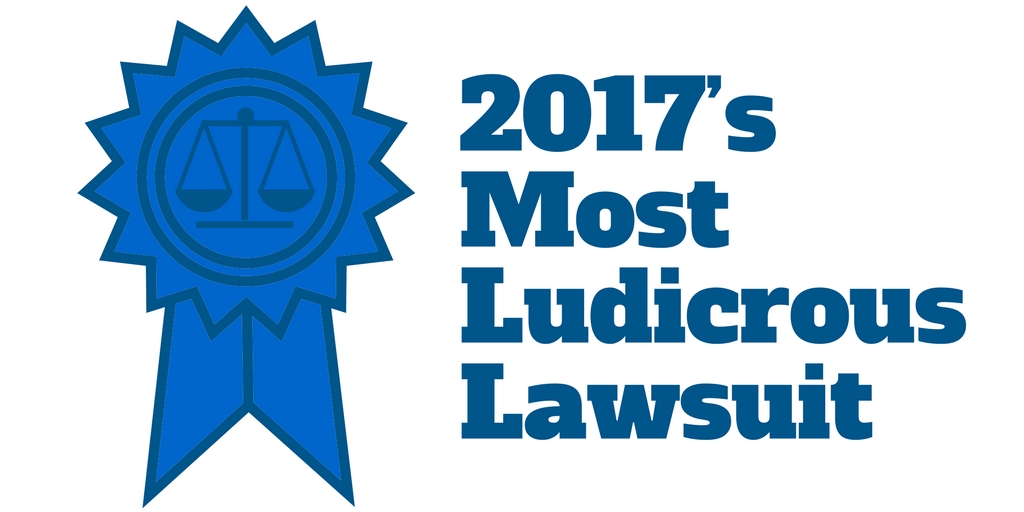 Get ready to cast your vote! The polls are now open for the New Jersey Civil Justice Institute's annual Most Ludicrous Lawsuit competition. A lot of ridiculous lawsuits were filed in New Jersey this year, but only one can be crowned 2017's Most Ludicrous Lawsuit.
"Our state's judges shouldn't have to waste time dealing with lawsuits that don't pass the laugh test. But they do. All the time," said NJCJI president and chief counsel Alida Kass. "Many laughable lawsuits are filed because New Jersey law incentivizes them. When the law encourages a disregard for personal responsibility, or allows uninjured parties and their attorneys to collect a windfall, people are going to take advantage of it."
"We cannot and should not shut the courthouse doors on such claims because we don't want to prevent people with legitimate grievances from seeking justice, but we can discourage nefarious filers by making some common-sense reforms to our legal system and empowering our judges to make quick work of silly suits," added Kass.
Cast your vote for 2017's Most Ludicrous Lawsuit on the NJCJI website before the poll closes on December 28! Then sign up to get our newsletter, where we will announce the winner on December 29.