The New Jersey Legislature is back in session after its traditional summer break, and things are off to a running start. NJCJI has already testified on a few bills, and we are continuing to make the case that New Jersey should enact some common sense legal reforms. 
Why do we need legal reform? Because it is clear New Jersey has a problem.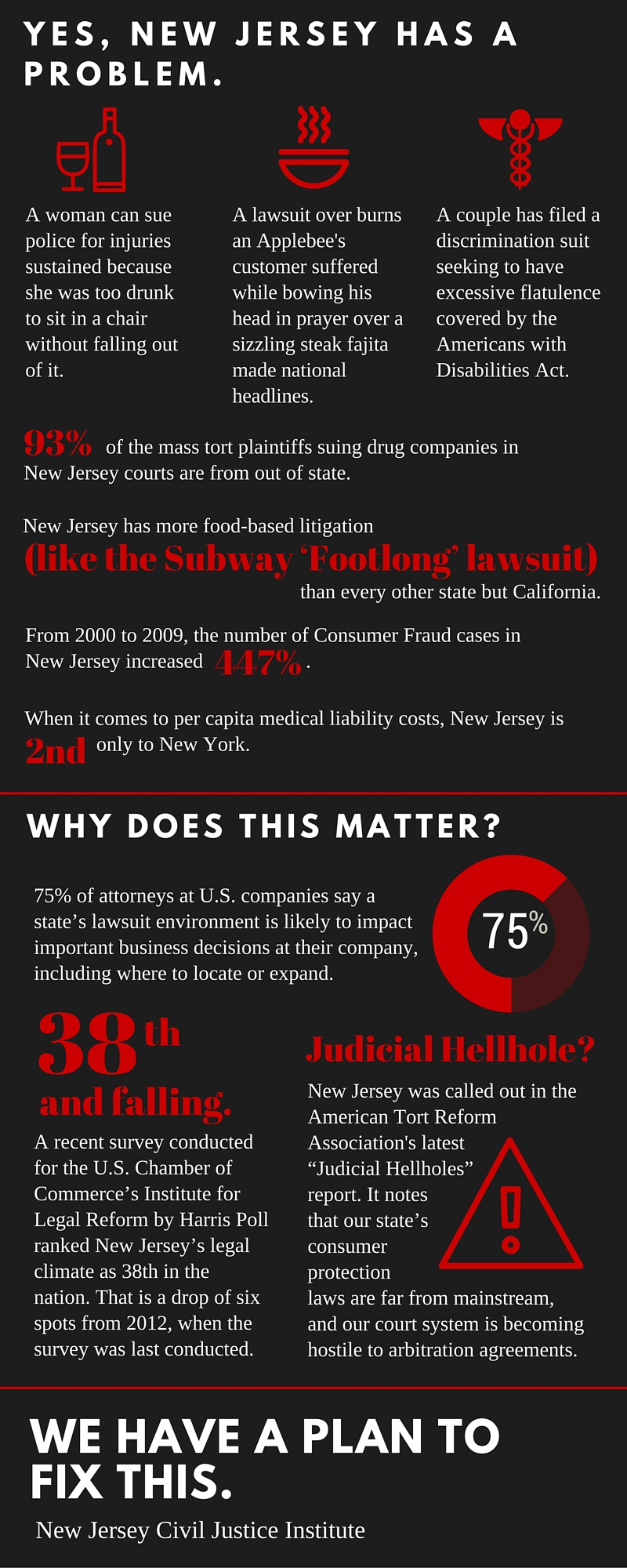 We have identified 11 legal issues New Jersey can easily tackle that will end our state's reputation as a "Judicial Hellhole" and improve our economic outlook.
Click here to see our proposed reforms. If you have any questions about our plan, please contact a member of the NJCJI team.