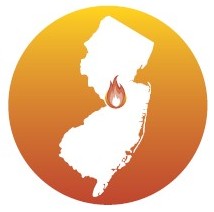 New Jersey has a reputation it needs to rid itself of. No, we're not talking about the hit our state took from being stereotyped as the home of Snooki and the rest of the Jersey Shore gang. What we're talking about is our reputation as a magnet for pharmaceutical lawsuits. Although we have seen some positive changes in our court system over the past few years, our status as the nation's medicine chest is still threatened by excessive litigation.
A History of Being a Hellhole
For the past decade, New Jersey has been called out in the American Tort Reform Association's annual Judicial Hellholes report as a hot spot for litigation. Of particular concern is our state's willingness to stretch and distort various laws in order to facilitate a multitude of lawsuits against pharmaceutical companies located here.
Nothing better illustrates just how many pharma lawsuits were (and are) working their way through our court system than a quick look at the list of suits that have been designated as multicounty litigation over the past few years.
The courts have closed out litigation over
And are still working through lawsuits over
Risperdal / Seroquel / Zyprexa
Each of the cases on this list is actually a collection of hundreds, if not thousands of cases that have been grouped together. For example, there are 6,138 cases consolidated in the Fosamax litigation as of August 22, 2016.
The multicounty litigation docket has grown so large that five New Jersey superior court judges spend all of their time working exclusively on multicounty litigation, which each of the judges overseeing thousands of suits.
It Looks Like Things Are Getting Better
Despite the massive number of pending cases, there are some indications that New Jersey is having second thoughts about serving as the capitol of pharmaceutical litigation.
In 2014, the Appellate Division reinforced the strength of New Jersey's two year statute of limitations in personal injury suits, and shut down certain inadequate warning claims. The following year, that same court updated New Jersey's choice of law test, and overturned a $25 million verdict in a pharma case.
Taken together, these developments make New Jersey a less attractive venue to forum shoppers.
What's Next?
The New Jersey courts are at a crossroads. In recent years we have seen a handful of rulings that have made our court system more even-handed and fair, but there are still things (like our inconsistent rulings on expert testimony) that make us a magnet for out-of-state plaintiffs.
This is an area of law the New Jersey Civil Justice Institute will continue to monitor closely, as we lobby lawmakers to make our state courts known for being pro-justice, not pro-plaintiff or pro-defendant.