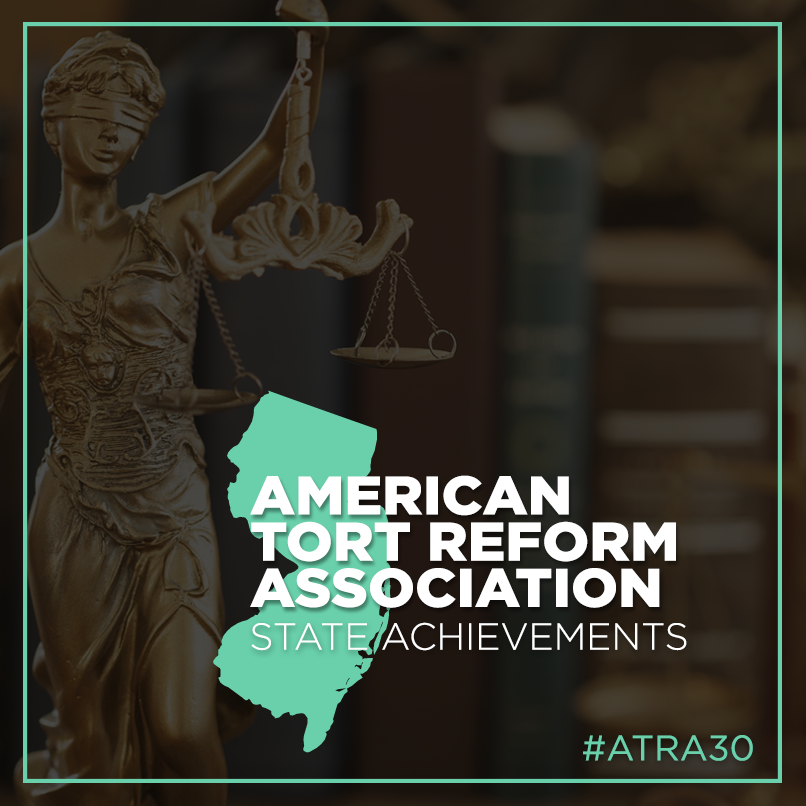 As part of its 30th anniversary celebration, the American Tort Reform Association is taking a look back as significant legal reforms that have been enacted in the past decades. This week, New Jersey was applauded for the transparency with which the state government hires outside attorneys thanks to an Executive Order put in place by Gov. Corzine at the urging of the New Jersey Civil Justice Institute.
In 2009, New Jersey Governor Jon S. Corzine signed Executive Order 157, which established a transparent process for awarding legal services contracts with private attorneys. The procedures used by the attorney general to hire outside counsel "demonstrate a strong commitment to ensuring the highest ethical standards in government contracting."
If you want to see more stories in the #ATRA30 series, check out ATRA's Facebook page.