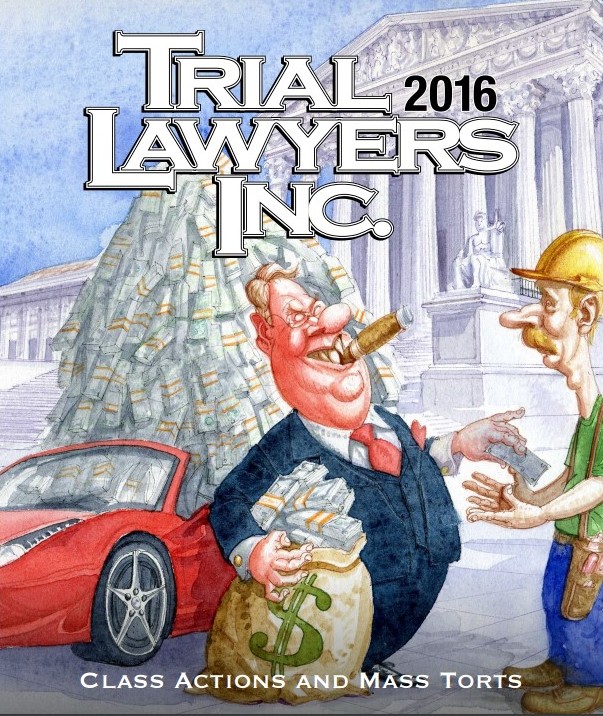 The Manhattan Institute has released the 20th installment of its groundbreaking, investigative series Trial Lawyers Inc. The most recent report, like the many that have come before it, reaffirms the fact that not all attorneys are practicing because they believe in fighting for justice. Some attorneys are simply in the business because it is good business.
Although the lawsuit industry is massive, information on it can be scarce: Law firms, unlike publicly traded corporations, do not disclose business and financial results in 10-Ks or proxy statements. The Manhattan Institute's reports—stylized as annual reports of the plaintiffs' bar, which it calls Trial Lawyers, Inc.—are intended to help fill that gap by shedding light on the size, scope, and inner workings of the lawsuit industry.
Click here to read the full report.