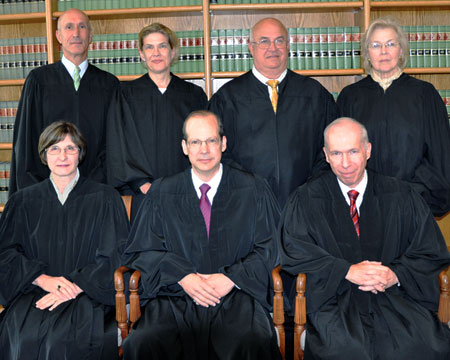 On Monday, May 4 at noon, the New Jersey Civil Justice Institute is holding a policy teleforum on DeMarco v. Stoddard, a medical malpractice case that has the potential to upend New Jersey's malpractice insurance market. The featured speaker will be Shalom D. Stone of Brown Moskowitz & Kallen, the author of NJCJI's amicus brief in this case.
The case involves a plaintiff who was injured by a doctor who lied in order to get malpractice insurance coverage.
Thomas DeMarco, the plaintiff, was a patient of the defendant, Dr. Sean Stoddard, a podiatrist. In September 2010, Stoddard performed surgery on DeMarco. The surgery was unsuccessful and the plaintiff's condition worsened, so he sued Stoddard for medical malpractice.
Stoddard sought indemnification from his insurer, the Medical Malpractice Joint Underwriting Association of Rhode Island (JUA). JUA denied the claim after discovering that Stoddard had lied on his application for insurance, which required him to certify that at least 51% of his practice was generated in Rhode Island. In fact, the vast majority of Stoddard's practice was in New Jersey even though he was licensed in both New Jersey and Rhode Island.
DeMarco asked the court to require JUA to compensate him for his injuries despite the fact that the insurance policy it had issued was void due to Stoddard's misrepresentations. The trial court granted DeMarco's request and the appellate court affirmed, holding that medical malpractice insurers should be held to the same standard as auto-insurers in that public policy favors the compensation of innocent third parties. The New Jersey Supreme Court heard oral arguments in the case on April 27, 2015.
If you are interested in participating in the call recapping the oral arguments, please email Emily Kelchen, NJCJI's Director of Public Affairs, for the call-in information.
This program has been approved by the Board on Continuing Legal Education of the Supreme Court of New Jersey for 1 hour of total CLE credit. Of these, zero qualify as hours of credit for ethics/professionalism, and zero qualify as hours of credit toward certification in civil trial law, criminal trial law, workers compensation law and/or matrimonial law.