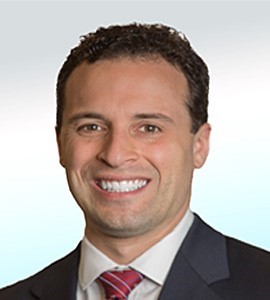 The New Jersey Civil Justice Institute (NJCJI), announced Anthony M. Anastasio as its new President and Chief Counsel this week. Mr. Anastasio is an attorney and advocate with diverse experience in both the private and public sectors. He will draw upon this experience to continue the work of his predecessors and advance NJCJI's mission of promoting fairness, justice and the rule of law in the State of New Jersey.
"In these difficult times, the New Jersey Civil Justice Institute's mission of promoting fairness, justice and adherence to the rule of law is more important than ever," said Anastasio. "I am therefore humbled and honored that NJCJI's Board of Directors has selected me for the position of President and Chief Counsel to lead the organization at this time. As a result of the tireless work of NJCJI's past leaders, Alida Kass and Marcus Rayner, the organization now enjoys a stellar reputation in both the legal and political communities. I intend to continue the hard work of my predecessors and build upon the foundation they created so that NJCJI can continue to pursue its critical mission in the challenging times ahead."
The NJCJI Board of Directors released the following statement regarding Mr. Anastasio's appointment: "In appointing Anthony, NJCJI's Board of Directors recognized that he is possessed of not only the requisite qualifications, but also, the right qualities to successfully lead the organization's next chapter. The Board looks forward to partnering with Anthony in his new role and invites you to join them in extending your congratulations to Anthony."
Before joining NJCJI, Mr. Anastasio served as the Director of Legal and Regulatory Affairs for the New Jersey Coalition of Automotive Retailers ("NJ CAR"). There, he advanced the interests of New Jersey's franchised automotive retailers before all branches of state government. While at NJ CAR, Mr. Anastasio worked closely with NJCJI and its former President, Alida Kass, on multiple NJCJI initiatives.
Prior to NJ CAR, Mr. Anastasio practiced law at the law firm of Genova Burns LLC, representing clients in litigation. He also previously served as an Assistant Prosecutor in Hunterdon County, New Jersey. Mr. Anastasio began his legal career as the law clerk for the Honorable Robert B. Reed, J.S.C. He received his B.A. from Rutgers College and his J.D. from Rutgers Law School in Camden. Mr. Anastasio is licensed to practice law in New Jersey and Pennsylvania, and before the federal courts of those states.

Contact Anthony at aanastasio@civiljusticenj.org