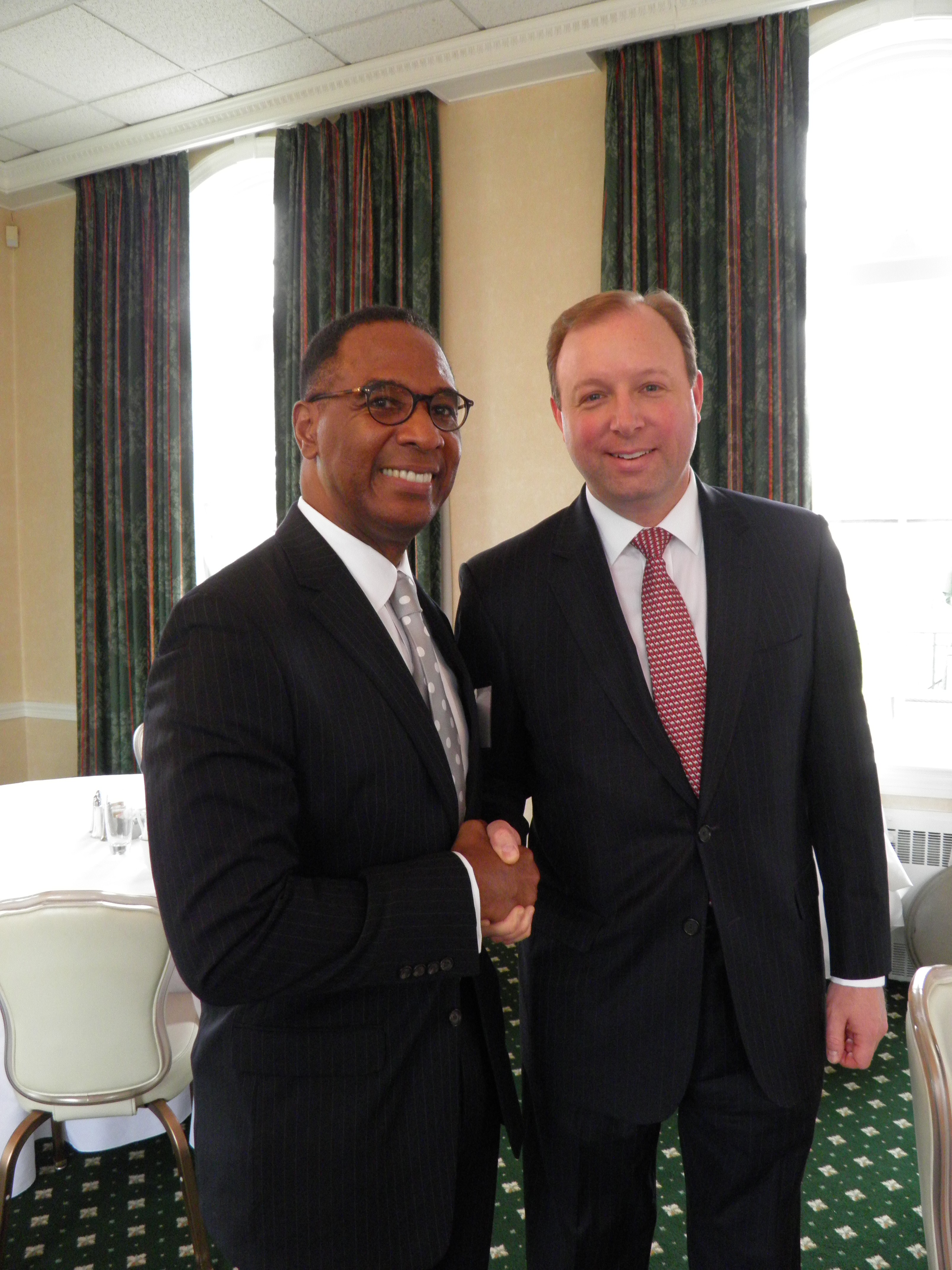 At our recent luncheon with Judge Glenn A. Grant, J.A.D., the Acting Administrative Director of New Jersey Courts, we learned a lot about the administrative side of New Jersey's court system, and in particular, its rulemaking system.
Grant explained that the court has 41 standing committees and multiple special committees that help it develop and implement new policies and programs like the Complex Business Litigation Program that was started last year.
These committees strive to be as inclusive and collaborative as possible, but in the grand scheme of things, the people who are going to have a say in what the court's committees do, are the people that volunteer to serve on them.
Since the luncheon, NJCJI has received notice that "the Court soon will be considering appointees for the 2016-2018 committee term (September 1, 2016 through August 31, 2018) for the following Rules and Program/Jury Charge Committees:
1.      Arbitration Advisory Committee
2.      Civil Practice Committee
3.      Committee on Jury Selection in Civil and Criminal Trials
4.      Committee on Model Civil Jury Charges
5.      Special Civil Part Practice Committee
6.      Committee on the Tax Court
7.      Committee on Women in the Courts
Any attorney or judge interested in being considered by the Court for possible appointment, either to any of these specific committees or generally, can submit an application so indicating at the following site: http://www.judiciary.state.nj.us/sccms/onlinemembership/.
An expression of interest in committees other than the above-listed Rules or Program/Jury Charge committees will retained in the database until those committees are reconstituted.
The Court also at times has vacant positions on various regulatory and advisory committees. Those committees are included in the selection menu contained in the online application. Attorneys interested in those positions should so indicate in their application."
NJCJI strongly encourages our members and supporters to apply for appointment to any committee they are interested in serving on.