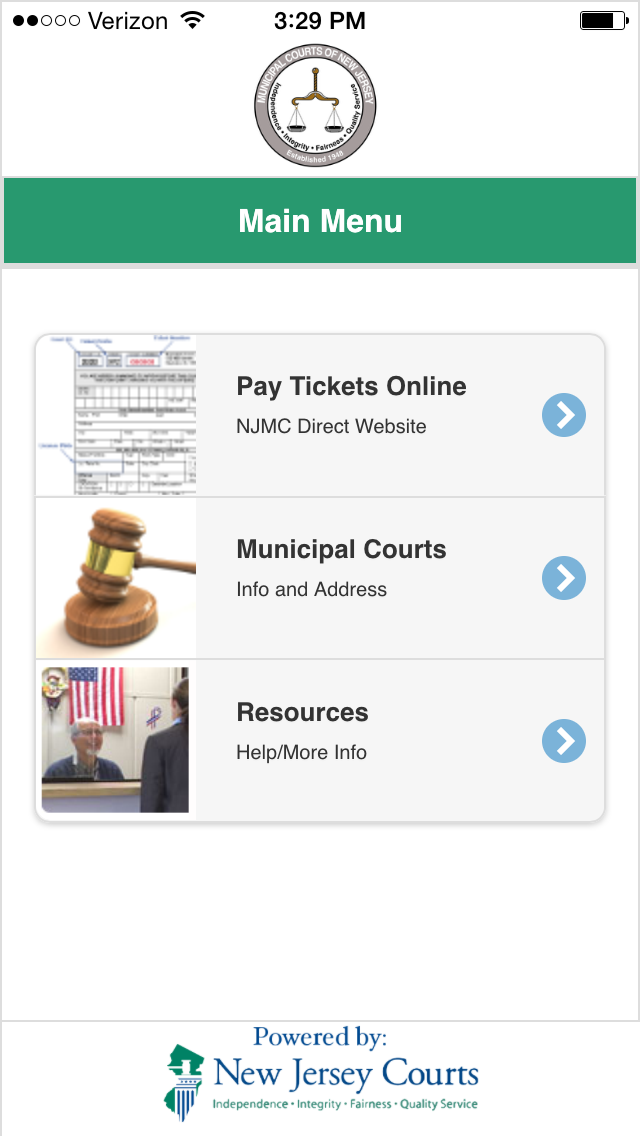 Did you know that there are over 500 municipal courts located across the state of New Jersey? That's something we learned when we downloaded the Judicial System's latest app, which has contact information and directions to each of the state's 506 municipal courts and a wealth of other information.
The courts have released a new municipal court app in an effort to make it easier for citizens and attorneys to interact with the branch of the court system they are statistically most likely to come into contact with.
According to the press release announcing the app, "The app is divided into three sections. The first allows users to pay traffic tickets online through NJMCdirect, the second is a searchable, alphabetical listing of the state's municipal courts, and the third includes links to the publication 'Your Day in Municipal Court,' which answers the most-asked questions about how a typical municipal court case proceeds."
This is the third app the courts have developed. In 2013 they released an app for jurors, and last year they released the NJAttorney app, which has Notices to the Bar, directions and contact information for courthouses and the court rules and rules of evidence.
All of the court system apps are available for Apple, Android and Windows mobile devices.