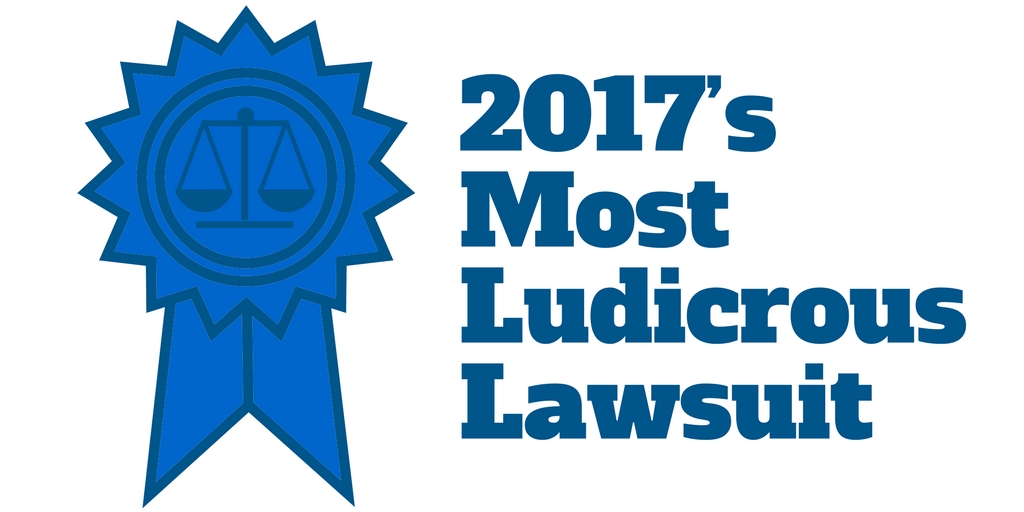 A lot of ridiculous lawsuits were filed in New Jersey this year, but only one can be crowned 2017's Most Ludicrous Lawsuit. Cast your vote now for this year's "winner."
This year's nominees are:
Mousecapade
A woman in Hackensack filed a lawsuit against Home Depot after being assaulted by a mouse in one of its stores. She was hospitalized, and claims she "now grab[s] her neck because she feels there is something there, and she suffers nightmares that a mouse might be endangering her life." And she "looks for mice on her plate when eating.''
Unending Accutane Epic
Over 2,000 lawsuits alleging the acne medication Accutane causes intestinal issues have been pending in the New Jersey courts for years despite the fact that there is no scientific evidence supporting such claims. This year, the New Jersey Supreme Court used one of these cases to expand the amount of time out-of-state plaintiffs have to file suit. In another, the Appellate Division laid bare the deficiencies of New Jersey's unique rules governing the admissibility of expert testimony. We may not be "the nation's medicine chest" for long if these are the kinds of rulings we continue to see.
Drink Price Dilemma
For the past few years, scores of businesses have been sued under New Jersey's Truth-in-Consumer Contract, Warranty, and Notice Act (TCCWNA). This year, a case alleging missing drink prices on menus is a TCCWNA violation made it all the way to the New Jersey Supreme Court. The attorneys involved claimed the suit was worth billions, yes billions, with a b. Thankfully, the Court disagreed, and put the brakes on the runaway train of TCCWNA litigation.
Fa-la-la-la-la la-la-la Lawsuit
A man in New Milford sued the owners of an apartment building after he tripped on a Christmas tree that was "recklessly, carelessly and/or negligently" discarded on its premises. He claims the experience has caused him "great pain and torment, both mental and physical."
Check the Box Chicanery
The Appellate Division's decision to throw out an otherwise valid arbitration agreement over the check-the-box process the company used to roll out its new policy highlights just how low the New Jersey courts are willing to stoop to strike a blow against arbitration. If other contracts were treated like this, we would have a contract-formation crisis on our hands.