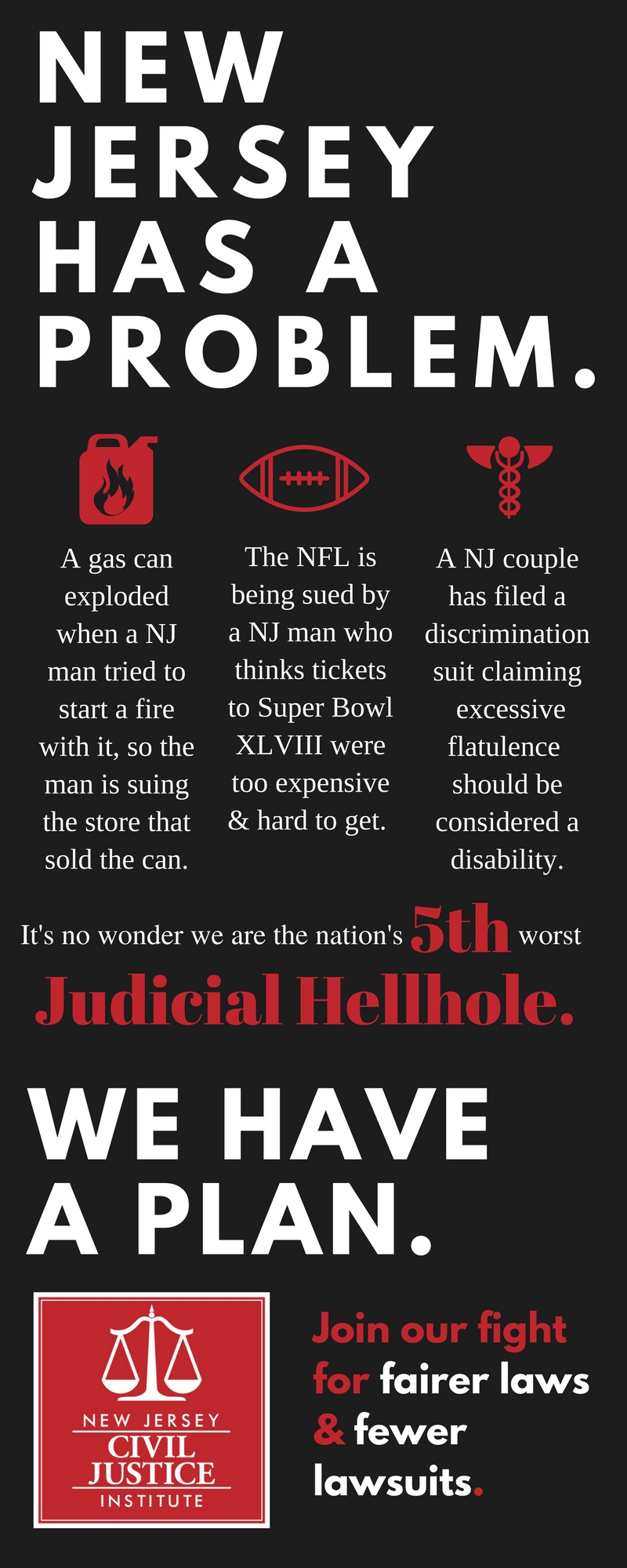 Our court system shouldn't have to deal with suits over the length of sandwiches, amusement park rides that make kids too dizzy, and gassy co-workers. But it does.
Why? Because numerous state laws explicitly encourage litigation when other means of dispute resolution would be quicker and more cost effective; poorly drafted statutes invite endless lawsuits over their interpretation; and antiquated policies limit the ability of our state to improve its legal climate.
Things have gotten so far off track, New Jersey has been named one of the nation's worst "judicial hellholes." At this point, there is nowhere to go but up, and the time is right to make changes, both legislatively and via judicial action.
Click here to read our 2017 agenda, which is focused on bringing some common sense reform to our legal system.