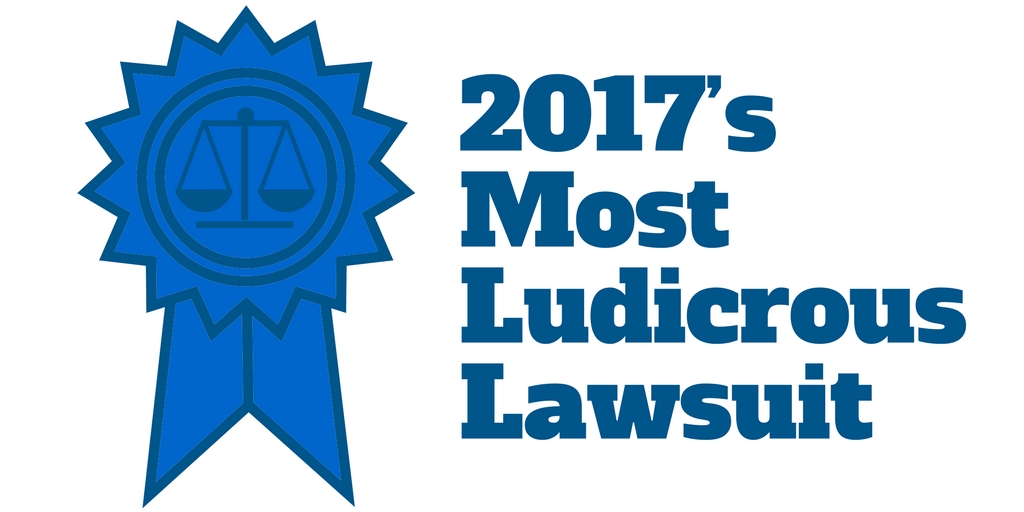 Not every ridiculous lawsuit filed in the Garden State can make it into the upper echelon of absurdity, so this year we are awarding Dishonorable Mentions to a handful of suits that didn't quite make the cut, but still leave us scratching our heads in disbelief.
Subway Footlong Saga
The Subway footlong lawsuit, which was filed in 2013, came to its inglorious ending this year. The 7th U.S. Circuit Court of Appeals threw out the "utterly worthless" settlement agreement, which would have given $5,000 to each of the 10 named plaintiffs and $520,000 to the lawyers involved.
"A class action that seeks only worthless benefits for the class and yields only fees for class counsel is no better than a racket and should be dismissed out of hand," Circuit Judge Diane Sykes wrote for a three-judge panel. "That's an apt description of this case."
The lawyers at DeNittis Osefchen Prince P.C. in Evesham, who filed the first footlong lawsuit, are reportedly not happy with the court's decision. In a Courier-Post article, attorney Stephen DeNittis disputes claims that the settlement was "a windfall for the attorneys at the expense of the class" He said, "Such was clearly not the case. There were 10 law firms involved in the 3 1/2-year-long action who devoted well over 2,000 hours in time in litigating the matter."
Unfortunately for them, work put into a worthless project doesn't turn a sow's ear into a silk purse.
"Blame it on the a a a a a alcohol."
It seems like every year there is a ridiculous case filed by someone who wants to blame their drunken mistakes on anyone but themselves. This year, a young Bergen County man sued Endicott College and its president under Massachusetts's social host liability law. He blames them for not stopping him from getting drunk and assaulting three of his now-former classmates. He is seeking damages for the loss to his reputation and for pain and suffering.
The Litigious Lawmaker
As the old saying goes, "Sticks and stones may break my bones, but words will never hurt me may result in a lawsuit." Well, that's how one South Jersey politician thought it should go. Former Democratic Councilman Dennis Kleiner of Galloway filed suit against the municipality, the mayor, and another councilman after he resigned his position, claiming rumors and false charges forced him out of office. A Superior Court judge called his "hurt feelings" lawsuit "pointless," and threw out the complaint, and this year the Appellate Division affirmed that decision.
Phoney Lawsuits
Jan Konopca has collected over $80,000 by filing Telephone Consumer Protection Act lawsuits against companies that call the many phones he keeps on hand. The law is designed to cut down on unwanted calls, but Konopca seems to relish these communications, which have become quite lucrative for him. His latest suit, which is pending before a federal judge New Jersey, recently survived a motion to dismiss despite the fact that the judge determined "it is most probable that [Konopca] manufactured the harm based on his motivation to be awarded monetary awards in the lawsuits."
Bovine Boogeyman
A farmer in Warren county has sued the county fair on behalf of her livestock, who get spooked when hot air balloons fly over her farm. She claims complaints she made in previous years when unanswered, so she had to take the matter to court.
The actual nominees for 2017's Most Ludicrous Lawsuit are even more ridiculous. Click here to check out this year's nominees and cast your vote for which one should be crowned 2017's Most Ludicrous Lawsuit.